The Alliance for Aging is pleased to announce the launching of several new projects to help meet the challenges faced by many older adults in the community resulting from the effects of COVID –19. Using federal dollars from the emergency CARES Act, the Alliance has partnered with several community businesses and agencies to address the pressing needs of older people. A wide range of programs including The Restaurant Connection and Hospital Care Transitions are already in place or will be launched very soon.  See the information below for descriptions of some of the programs.  To make a general donation or donate to a specific project, click here.

---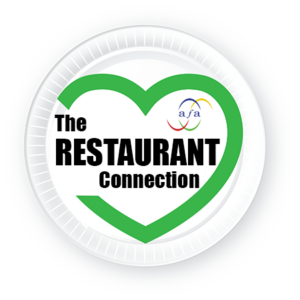 The Restaurant Connection – In partnership with several local restaurants, home-delivered meals are being provided to people over the age of 60 who have difficulty preparing a nourishing meal each day or who cannot venture out to the grocery store in order to stay safe in their homes.  Area restaurants deliver nutritiously balanced meals to enrolled individuals several times per week so they receive a meal for each day.  This exciting new program not only provides needed sustenance for older people but helps the local economy by engaging area restaurants in the preparation and delivery of the meals.  This program is projected to end on January 3, 2021, with current funding.  For more information on this program, click here or call 321-482-2661 (English) or 305-340-0244 (Spanish).  Or, you can contact the Aging & Disability Resource Center Helpline at 305-670-4357.
---

Hospital Care Transitions – Local hospitals are under great stress because of COVID-19 and are working at capacity in many situations.  This project is designed to provide in-home services for up to 60 days to people age 60 and above who are discharged from the hospital and who are in need of these services to remain out of the hospital.  Some of the services that will be offered include shopping assistance, home-delivered meals, telephone reassurance, personal care, and homemaking services.  The Alliance is partnering with West Kendall Baptist Hospital which will identify patients who are being discharged from the hospital and are in need of services.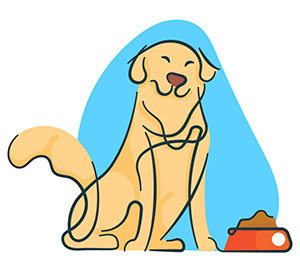 Pet Food Project – Studies show that pet ownership can enhance the quality of life by reducing loneliness, which can lead to poor mental and physical health, including stress, high blood pressure, and depression.  Pets are an important type of companionship especially during the self-isolation imposed by the COVID-19 pandemic.  For many older people, maintaining a pet, particularly feeding one, can be a financial burden or difficult because of the inability to get to the grocery store.   Some elders forgo their own food for the sake of their pet, stretching out meals and eating smaller portions to allow for food to be left to give their pets.  This is an unhealthy option for both owners and pets. Many are forced to give up their pets, as a result.  The Alliance for Aging is partnering with the Pet Project to obtain and deliver pet food to 200 clients who are self-isolating. For further information contact coordinator@allianceforaging.org or call the Aging & Disability Resource Center Helpline at 305-670-4357.
Care Packages for Low Income Older Adults -The Alliance is preparing packages of books, puzzles, and personal hygiene items to give to 2,500 low-income elders. The packages are designed to address loneliness, depression, boredom, and personal hygiene needs during this crisis. Volunteers are helping to assemble and deliver the packages. For further information email us at coordinator@allianceforaging.org or call the Aging & Disability Resource Center Helpline at 305-670-4357.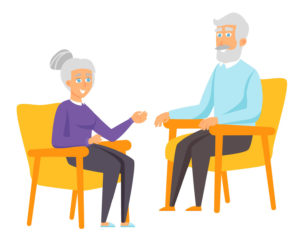 Mental Health Support Project – Many elders need additional mental health support, as they manage imposed isolation, disruption from normal activities, increased stress, depression, and anxiety.  Mental health services can be offered virtually by licensed professionals to elders in need of this help.  These services include specialized individual, group, and family therapy provided to clients using techniques appropriate to this population.  For more information, call the Aging & Disability Resource Center Helpline at 305-670-4357.
---

PEARLS – The Program to Encourage Active Rewarding Lives (PEARLS) was developed at the University of Washington.  This evidence-based program has been demonstrated to be effective in reducing depressive symptoms and improving quality of life in older adults.  It is home-based and provides eight 60-minute sessions with a trained PEARLS counselor over a six-month period.  Six PEARLS trained counselors will work telephonically with 150 clients referred by providers and other partners.  In addition to the counselors, the program provides participant manuals and materials.  For further information email us at: abreuf@allianceforaging.org or call the Aging & Disability Resource Center Helpline at 305-670-4357.