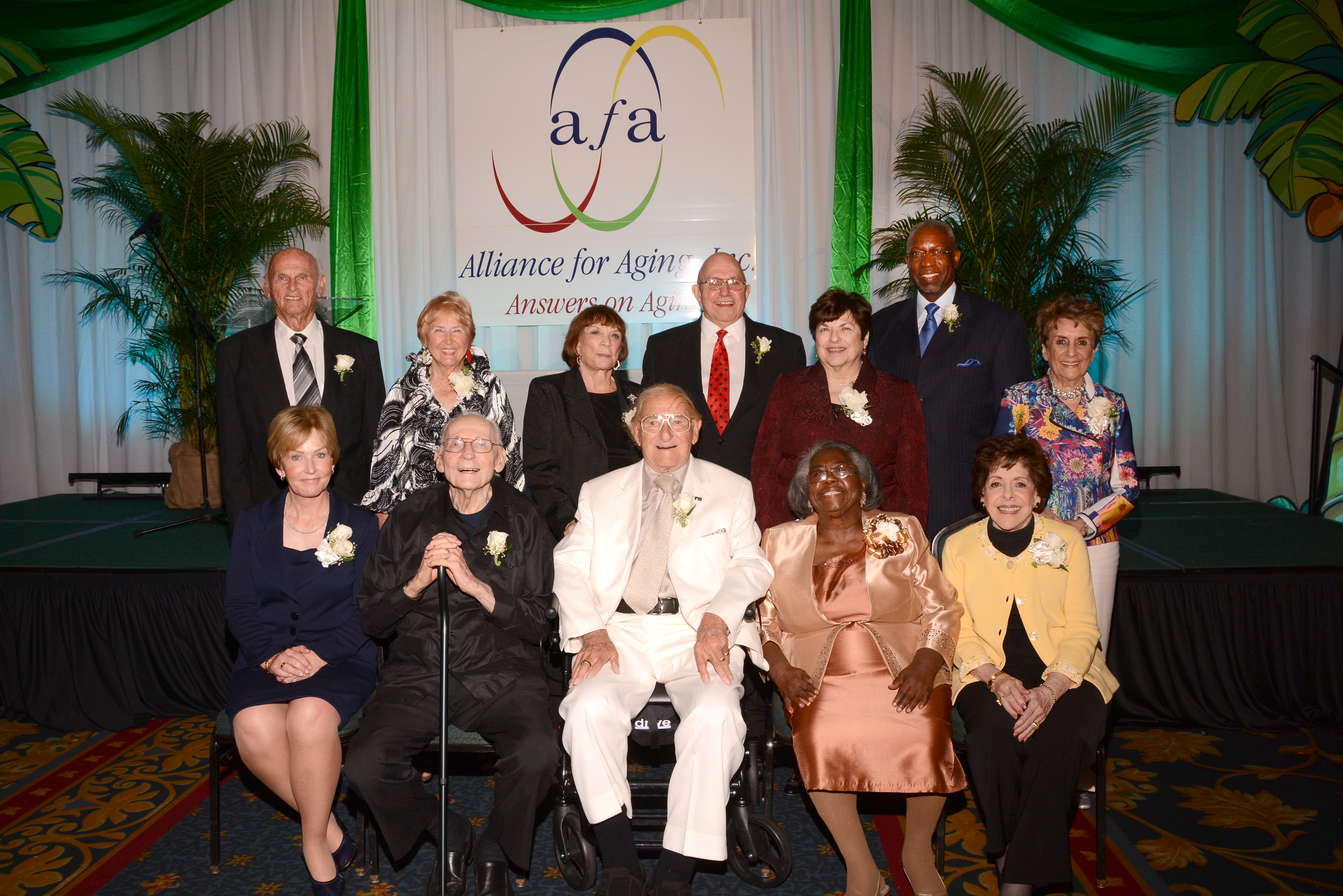 With nearly 500,000 people age 60 or older, Miami-Dade and Monroe Counties are national examples of America's future.  Business and community leaders who support the efforts of the Alliance for Aging, applaud those older adults who are "giving back" to their communities and on Wednesday, November 19, 2014, the Alliance for Aging will present awards to individuals who are examples of Positive Living at the 8th ANNUAL POSITIVE LIVING AWARDS at Jungle Island.
 Chaired by Alliance Board member, Lorraine Harris, the Positive Living Awards is a nationally recognized event that honors individuals in eleven distinct areas – Animal/Wildlife, Arts/Sports/Media/Entertainment, Public/Corporate Service, Education/Mentoring, Environmental Protection, Faith/Interfaith, Health Care, Inter-Generational, Legal, Philanthropy, and Positive Living.
 "This is a wonderful festivity that recognizes South Florida's senior community and their commitment to Miami-Dade and Monroe Counties," said Harris.  "For 364 days out of the year, the Alliance serves the vulnerable elderly in our community.  This one night, they take the opportunity to celebrate our older populations' vitality and their contributions to making our community a better place."
 Nominations are being accepted through August 22th 2014 and will be judged by a panel of distinguished community leaders.  Winners will be announced in mid-September.                                                                                                
 The Positive Living Awards will be presented at a special dinner event on Wednesday, November 19th 2014, at Jungle Island.  Sponsors include Florida Power & Light and Sabadell United Bank. 
 The Alliance for Aging, Inc. is a private, not-for-profit organization committed to improving the lives of older people by funding more than $30 million annually to local agencies.  Through a network of providers, a wide range of services are provided to elders including meals, transportation, in-home services such as homemaking and personal care and services to caregivers.  Answering more than 80,000 calls annually, the Alliance's Aging and Disability Resource Center provides accurate information and referral services to older adults, adults with disabilities and their families.
 6368.  Nominations can be done on line at https://allianceforaging.org/2014-positive-living-award-nominations-are-being-accepted, and sponsorships and tickets are now available on line.  See below: