Programs in English and Spanish
Live, Learn and Grow: Thoughtful Conversations with Ligia
Join us every Wednesday at 3 pm for open dialogue, support, and company during these unprecedented times.
Live, Learn and Grow – Weekly facilitated conversations
EVERY WEDNESDAY
April 12 – June 28, 2023
3:00-4:00 EST
4/12 New Habits, New Life
4/19 Are you postponing Joy?
4/26 How to Overcome Fear?
5/3 Practice Good Thinking
5/10 Be Kind to Yourself In Times of Grief
5/17 Alzheimer's Disease, Ambiguous Loss, and Connection
5/24 Can we prepare for the loss of a loved one?
5/31 How to Grow from Grief
6/7 What to Do with Toxic People
6/14 Are You Being Judgmental?
6/21 Be Kind to Yourself
6/28 Do you Know yourself?
REGISTER NOW
"*" indicates required fields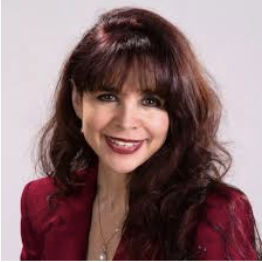 Ligia M. Houben, MA, FT, FAAGC, CPC, CHT
Is the founder of My Meaningful Life, LLC and The Center for Transforming Lives in Miami, FL where she consults with individuals and families; offers coaching/support groups and workshops.
The Alliance for Aging offers a variety of programs and services that enhance the quality of life for residents of Miami-Dade and Monroe Counties. We advocate, plan, coordinate, develop and deliver services for adults aged 60+, adults aged 18+ with disabilities, and family caregivers.
Acompáñenos todos los jueves a las 6pm para obtener apoyo y comprensión durante estos tiempos sin precedentes.
Vivir, aprender y crecer: conversaciones reflexivas con Ligia
CADA JUEVES
13 de abril al 29 de junio, 2023
6 PM a 7 PM
4/13 Nuevos hábitos, nueva vida
4/20 ¿Estás posponiendo la alegría?
4/27 ¿Cómo superar el miedo?
5/4 Practica el buen pensamiento
5/11 Sé amable contigo mismo en tiempos de duelo
5/18 Enfermedad de Alzheimer, pérdida ambigua y conexión
5/25 ¿Podemos prepararnos para la pérdida de un ser amado?
6/1 Cómo crecer a través del duelo?
6/8 Qué hacer con las personas tóxicas
6/15 ¿Estás juzgando?
6/22 Sé amable contigo mismo
6/29 ¿Te conoces a ti mismo?
REGÍSTRATE AHORA
"*" indicates required fields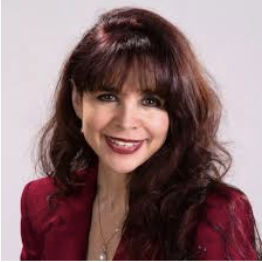 Ligia M. Houben, MA, FT, FAAGC, CPC, CHT
Es la fundadora de My Meaningful Life, LLC  y The Center for Transforming Lives en Miami, FL, donde consulta con individuos y familias; ofrece grupos de apoyo y talleres.
Alliance for Aging ofrece una variedad de programas y servicios mejoran la calidad de vida de los residentes de los condados de Miami-Dade y Monroe. Abogamos, planificamos, coordinamos, desarrollamos y prestamos servicios adultos mayores de 60 años, adultos mayores de 18 años con discapacidades y cuidadores familiares.