Programs in English and Spanish
Live, Learn and Grow: Thoughtful Conversations with Ligia
Join us every Wednesday at 3 pm for open dialogue, support, and company during these unprecedented times.
Live, Learn and Grow – Weekly facilitated conversations
EVERY WEDNESDAY
January 4-March 29, 2023
3:00-4:00 EST
4-Jan: Welcoming 2023: New Year, New Attitude
11-Jan: What is Life Review
18-Jan: Mindful Meditation
25-Jan: Changing the Way, We Communicate
1-Feb: Discover Your Higher Self
8-Feb: Codependency No More
15-Feb: Tips for a Healthier Year
22-Feb: Stop Ignoring and Start Validating
1-Mar: Learn to Shift the Perspective
8-Mar: The Healing Power of Laughing
15-Mar: Surrendering vs. Quitting
22-Mar: Saging vs Aging
29-Mar: Heal Yourself from Old Baggage
REGISTER NOW
"*" indicates required fields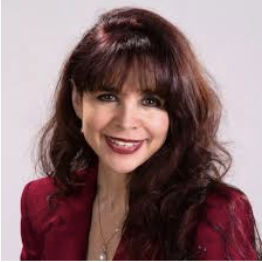 Ligia M. Houben, MA, FT, FAAGC, CPC, CHT
Is the founder of My Meaningful Life, LLC and The Center for Transforming Lives in Miami, FL where she consults with individuals and families; offers coaching/support groups and workshops.
The Alliance for Aging offers a variety of programs and services that enhance the quality of life for residents of Miami-Dade and Monroe Counties. We advocate, plan, coordinate, develop and deliver services for adults aged 60+, adults aged 18+ with disabilities, and family caregivers.
Acompáñenos todos los jueves a las 6pm para obtener apoyo y comprensión durante estos tiempos sin precedentes.
Vivir, aprender y crecer: conversaciones reflexivas con Ligia
CADA JUEVES
5 de enero–30 de marzo, 2023
6 PM a 7 PM
5-Jan: Dando la bienvenida al 2023: Año Nuevo, Nueva Actitud
12-Jan: Qué es revisión de vida
19-Jan: Meditación consciente
26-Jan: Cambiando la forma de cómo nos comunicamos
2-Feb: Descubre tu Ser Superior
9-Feb: No más codependencia
16-Feb: Consejos para una vida más saludable
23-Feb: Deja de ignorar y comienza a validar
2-Mar: Aprende a cambiar la perspectiva
9-Mar: El poder curativo de la risa
16-Mar: Entregarse vs. Rendirse
23-Mar: Sabiduría vs Envejecimiento
30-Mar: Sana tu alma del equipaje de antaño
REGÍSTRATE AHORA
"*" indicates required fields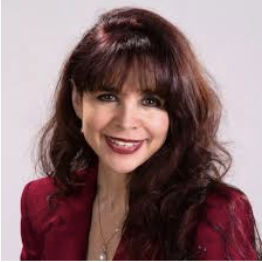 Ligia M. Houben, MA, FT, FAAGC, CPC, CHT
Es la fundadora de My Meaningful Life, LLC  y The Center for Transforming Lives en Miami, FL, donde consulta con individuos y familias; ofrece grupos de apoyo y talleres.
Alliance for Aging ofrece una variedad de programas y servicios mejoran la calidad de vida de los residentes de los condados de Miami-Dade y Monroe. Abogamos, planificamos, coordinamos, desarrollamos y prestamos servicios adultos mayores de 60 años, adultos mayores de 18 años con discapacidades y cuidadores familiares.