Programs in English and Spanish
Live, Learn and Grow: Thoughtful Conversations with Ligia
Join us every Wednesday at 3 pm for open dialogue, support, and company during these unprecedented times.
Live, Learn and Grow – Weekly facilitated conversations
EVERY WEDNESDAY
October 5– January 4, 2023
3:00-4:00 EST
Oct. 5  – Your Time is Precious; How Are You Using It?
Oct. 12 – How to Stop Hanging onto Resentment
Oct. 19 – How to Connect with Your Soul
Oct. 26 – 5 Tips to Stop Procrastinating
Nov. 2 – Embrace Your Inner Child
Nov. 9 – Are You Sabotaging Yourself?
Nov. 16 – Open Your Heart to Love
Nov. 30 – Do You Keep Your Word?
Dec. 7 – What Are you Attracting to Your Life?
Dec. 14 – Life is The Best School
Dec. 21 – Understand Emotional Intelligence When You Are Not OK
Jan. 4 – What is Life Review?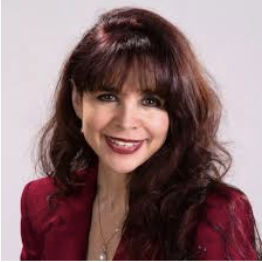 Ligia M. Houben, MA, FT, FAAGC, CPC, CHT
Is the founder of My Meaningful Life, LLC and The Center for Transforming Lives in Miami, FL where she consults with individuals and families; offers coaching/support groups and workshops.
The Alliance for Aging offers a variety of programs and services that enhance the quality of life for residents of Miami-Dade and Monroe Counties. We advocate, plan, coordinate, develop and deliver services for adults aged 60+, adults aged 18+ with disabilities, and family caregivers.
Acompáñenos todos los jueves a las 6pm para obtener apoyo y comprensión durante estos tiempos sin precedentes.
Vivir, aprender y crecer: conversaciones reflexivas con Ligia
CADA JUEVES
6 de octubre–5 de enero, 2023
6 PM a 7 PM
6 de octubre – Tu tiempo es precioso; ¿Cómo lo estás usando?
13 de octubre – Cómo dejar de aferrarse al resentimiento
20 de octubre – Cómo conectarte con tu alma
27 de octubre – 5 consejos para dejar de procrastinar
3 de noviembre – Abraza a tu niño interior
10 de noviembre – ¿Te estás saboteando a ti mismo?
17 de noviembre – Abre tu corazón al amor
1 de diciembre – ¿Cumples tu palabra?
8 de diciembre – ¿Qué estás atrayendo a tu vida?
15 de diciembre – La vida es la mejor escuela
22 de diciembre – Comprender la inteligencia emocional
29 de diciembre – Cuando no estás bien
5 de enero – ¿Qué es revisión de vida?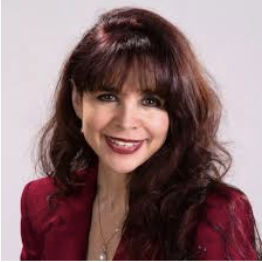 Ligia M. Houben, MA, FT, FAAGC, CPC, CHT
Es la fundadora de My Meaningful Life, LLC  y The Center for Transforming Lives en Miami, FL, donde consulta con individuos y familias; ofrece grupos de apoyo y talleres.
Alliance for Aging ofrece una variedad de programas y servicios mejoran la calidad de vida de los residentes de los condados de Miami-Dade y Monroe. Abogamos, planificamos, coordinamos, desarrollamos y prestamos servicios adultos mayores de 60 años, adultos mayores de 18 años con discapacidades y cuidadores familiares.